Windy City Smokeout
April 28, 2022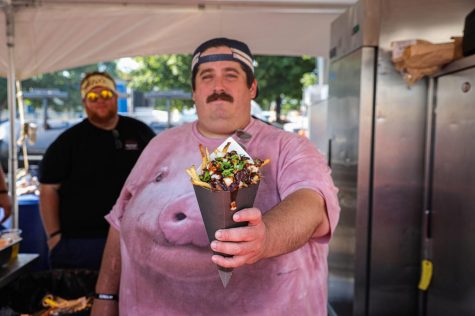 Get ready and start planning this year's summer fun with some of your favorite artists at the annual Windy City Smokeout.
This year's Windy City Smokeout will take place from August 4-7 at the Chicago United Center.
The Windy City Smokeout is a festival that includes live performances and food. Many people will be performing in this year's festival including Willie Nelson, Turnpike Troubadours, Zach Bryan, Morgan Wade, Tim McGraw and many more. 
This year, they will also have many different types of food to choose from, including a BBQ brunch on Aug.7. It  will have a variety of dishes from the Windy City Smokeout Pitmaster Buffet and many drinks to choose from, including Bloody Marys and Mimosas. 
The festival gates will be open at 2 p.m. Thursday and Friday and 1 p.m.Saturday and Sunday. Tickets start from $50 for general admission and go up to $350 for Super Violet tickets, which includes private viewing areas, charging stations, personal concierge services, welcome gift, vip parking, air conditioned bathrooms, top shelf drinks, private lunch and dinner areas, and late night dessert service.