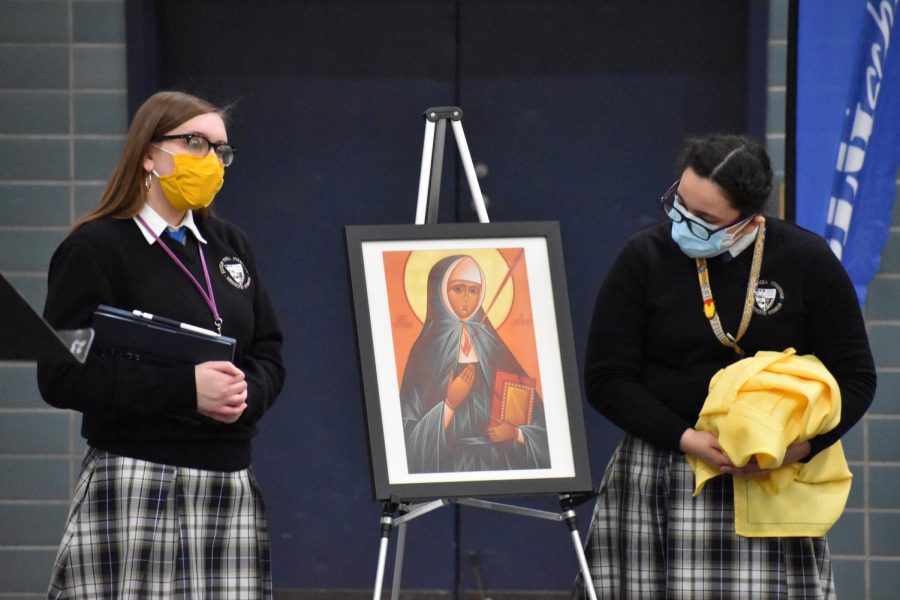 Bishop Noll received a patron saint at the Catholic Schools Week Mass on Wednesday, Feb. 3.
Saint Maria Katharina Kasper was named BNI's patron saint for her connection to Bishop Noll.
"(Saint Katharina) was the foundress of the Poor Handmaids of Jesus Christ, the same order that founded Bishop Noll in 1921," said senior Abby Wojtaszek, a member of Bishop Noll's campus ministry.
Katharina was born in 1820 in Dernbach, an area that is now in western Germany. She felt the call to her vocation as a child. Upon entering the sisterhood, Katharina built her own house in Dernbach, which eventually became the congregation of the Poor Handmaids of Jesus Christ. By 1868, the order had spread across Europe and landed in the United States.
By the time of her death in 1898, the Poor Handmaids had 193 houses around the world. Their Motherhouse is in Donaldson, Indiana.
"Besides her ties to BNI, Saint Katharina was selfless and devoted her life to helping the poor."
Bishop Noll is rooted in those same values, which makes it obvious why Saint Katharina was chosen. Also, while other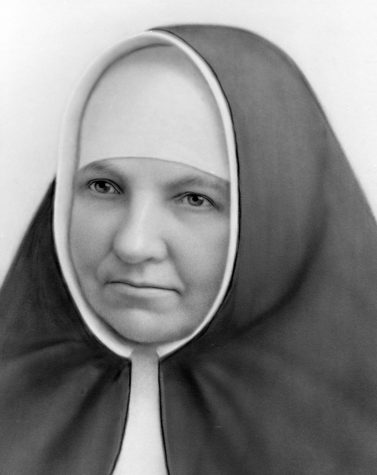 schools have patron saints, Bishop Noll had yet to name one in its nearly 100-year history.
"Schools and parishes have patron saints to provide both guidance and a sense of identity," Wojtaszek said.
Wojtaszek added that a patron saint serves as a spiritual role model and somebody that will pray for them.
"BNI needs a patron saint for the same reasons other schools do," she said. She noted that other schools receive patron saints to instill a sense of pride in their school and be a role model to the students. The same will undoubtedly be true for Bishop Noll.
Other than her work, campus ministry members honored Saint Katharina's personal qualities.
"My favorite quality Saint Katharina demonstrated was her perseverance," Wojtaszek stated.
Saint Katharina was enthralled in becoming a nun, but her family needed her to stay home and care for her family pending the loss of her father and brother. Once capable of pursuing becoming a nun, she realized it would accommodate lots of effort. She pushed through all trials and tribulations and succeeded in her quests.
"There were no orders in Germany, so she founded her own. That determination is something I admire," Wojtaszek finished.