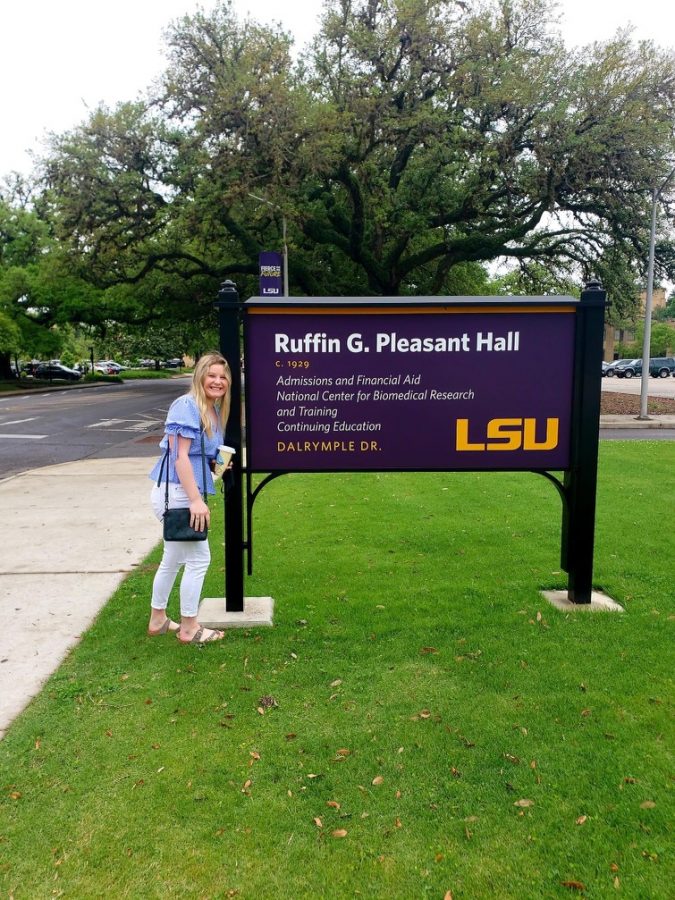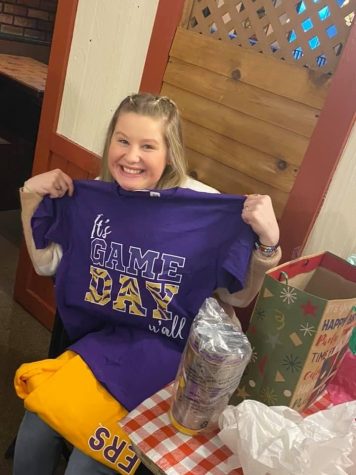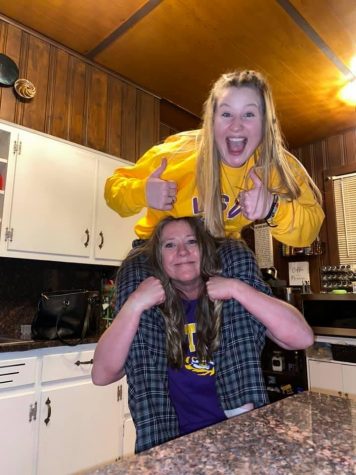 Bishop Noll 2019 graduate Kalie Zvonar has taken a winding path in her life since she left the halls–and softball field–of Noll. The standout softball star attended Saint Xavier University for her freshman year where she intended to double major in psychology and global literature. Her hopes were to attend law school. But now, she's entering her sophomore year of college and will be attending Louisiana State University with the same major. 
"I want to eventually be a criminal profiler, learning about the brain and what a criminal's thoughts are," Zvonar said. Zvonar was attracted to LSU's program called 3+3, where her senior year undergrad would be merged with her first year of law school, so she'd be able to graduate in three years instead of four. Zvonar is also playing softball at LSU, with the dedication and support of both her mom and four-year coach from high school.
For Zvonar, though, there are a few challenges being all the way in Baton Rouge.This is the furthest she'll be away from her parents and sister, and she'll be on her own now instead of being a commuter, like she was at Saint Xavier. She's more nervous to leave because this upcoming 2021-2022 school year, her sister will be coming to Bishop Noll as a freshman to play softball. Following in her sister's footsteps, her younger sister, Ella wants her big sister to be there for her. With Kalie being so far away and her sister playing shortstop just like Kalie, she has no one to look up to for both advice and guidance.
Zvonar has been playing softball since she was 5-years old. She started playing T-ball at Whiting Little League and furthered her journey from there. When she got to Noll, she played varsity all four years as starting shortstop, was in the top 5 in the batting lineup with one of the highest batting averages on the team, was team captain for 3 years, and an honor roll student. Now that she's on to a new journey, Zvonar hopes to get even better with the help of her coach Beth Torina and bring some of her athletic ability and mindset to the Tigers.
Kalie's mom, Theresa Zvonar is very excited for Kalie's new start in life. She's devastated that her oldest daughter is leaving not only her, but her sister in what will be her freshman year of high school. 
"I wish I would've encouraged Kalie to go to LSU her freshman year, maybe she could've gotten a scholarship and possibly a full ride off to school," Theresa said. 
Bishop Noll varsity softball coach Karly Tabernacki says, 
"I'm more than excited to see how this chapter in Kalie's life will turn out. She's a wonderful student and player, she has more than enough ability to make it far and life and I'm with her every step of the way."
 Kalie says she appreciates both her mom and her former coaches' support, and she and Coach Karly have developed a really good bond over the years. . They live two blocks away from each other in Whiting and Kalie says, "walking to Coaches' house in the summer to get some reps really paid off"!