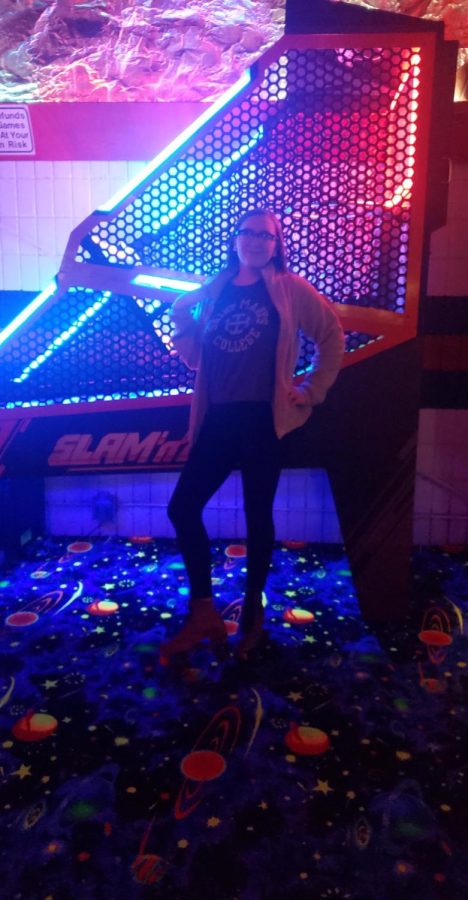 On March 27, the cast and crew of the 2022 spring musical, Xanadu, went to Lynwood Roller Rink for cast bonding. Mrs. Kayla Konkle, drama club sponsor, thought it would be a good idea for the cast and crew to practice their skating  since so many numbers  of the show feature students on skates. 
During the show, the lead character Kira played by freshmanHailey Wojtaszek will be on skates for the majority of it. There are a few fears with having skates on the stage since there are three trap doors, but Konkle and Wojtaszek have been able to work through it and find ways around it.
"Even though I'd been rollerskating since I was 7, I was really nervous to do it on the stage and match the confidence that I would've had on a roller rink floor,"  said Wojtaszek.
One of the students that attended the trip to the roller rink was sophomore Taylor Adams who plays Terpsichore, the muse of dance. Taylor, who has roller skated before and will be one of the many students on roller skates during the final number, had fun during this outing. 
"It was fun to go roller skating with the cast because it was a nice change of scenery," Adams said. "We've been working so hard and going out and having fun was a nice way to relax." 
Taylor has roller skated at rinks which she says is different then skating on stage of the auditorium. 
"I think a problem with that is getting used to the auditorium floors. They are much rougher than roller skating rinks which could cause a challenge. I think a way to overcome this is to just get used to the floor. Practice on it until you get a better feel for it," Adams says.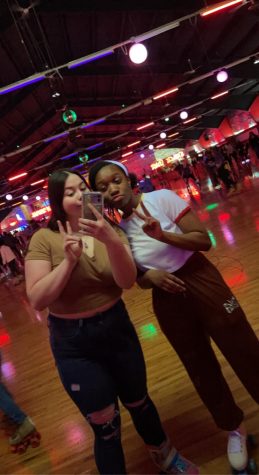 Konkle also loved going and watching everyone have fun together. She was able to realize she was a pretty talented roller skater. 
"Honestly, I would love to continue skating," Konkle said. "I had so much fun myself. It is a great form of exercise and just a blast. I would love to continue to do it as a drama club activity."
Junior Jackson Montgomery plays the male lead, Sonny Malone. He has never roller skated a day in his life before going. For the show he will be on skates more than the last number. 
"I think it has improved for the show, hopefully I don't fall," he says. 
Jackson enjoyed going with the cast roller skating. He enjoyed everyone helping him out till he was able to get the concept. Through the whole process he had some challenges. 
"The challenges I have to overcome that is just praying and practicing a lot on my lines and craft," Jackson says.
The spring musical Xanadu opens on May 13.