Griffith DQ Grill & Chill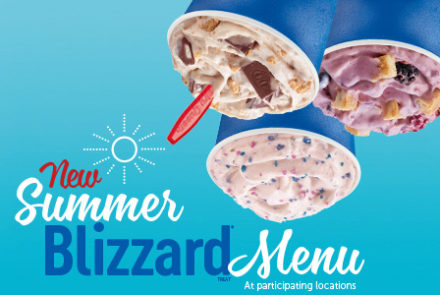 Dairy Queen, everyone's favorite place to go for an ice cream treat packed with candies, brownies, or even cotton candy flavor. Located on Ridge Road across from KMart in Griffith, Dairy Queen has begun offering a brand new summer menu, boasting the phrase "Suns Out, Spoons Out" to promote four new blizzard flavors and two old favorites. The newest flavors of Blizzards include Jurassic Chomp (cold fudge and peanut butter pieces), Summerberry Cheesecake (mixed berries and cheesecake pieces), Peanut Butter Cookie Dough (peanut butter, cookie dough pieces and chocolate chunks), Twix (Twix candy pieces and caramel), S'mores (marshmallow, graham crackers, graham cracker paste, and marshmallow-filled chocolate pieces) and Cotton Candy (pink cotton candy "goo"/syrup and colorful chunks of candy). Along with ice cream, the Griffith location proudly serves food items such as chicken strips and hot dogs. With a patio opening soon and summer hours (11 a.m. – 11 p.m.) beginning soon, DQ in Griffith is ready to make your summer better. Hours currently are 11 a.m. – 10 p.m Sunday through Thursday and 11 a.m. – 11 p.m. Friday and Saturday.
About the Writer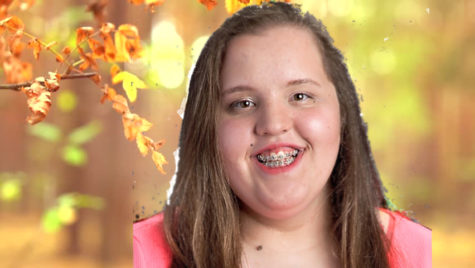 Caitlyn Grcich, Editor-in-Chief
Caitlyn is a senior at Bishop Noll and a third-year staff member for The JourNoll. She is the JourNoll's Editor-in-Chief. She enjoys writing feature stories...