Kristina Vazquez , Staff Reporter
December 16, 2022
Bishop Noll brings back the spring break travel abroad program after 3 years.            Due to the Covid-19 pandemic, BNI was not able to offer international...
Bishop Noll's First Ever Our Lady of Guadalupe Mass
December 16, 2022
Back in the 16th century, Our Lady of Guadalupe appeared to an ordinary indigenous man in Latin America. Now on every December 12th, Catholics...
Bishop Noll Admissions Board hosts first Open House with hopes for record-breaking enrollment in mind
October 21, 2022
Coming off the honeymoon high of Bishop Noll's boost in enrollment for the 2021-2022 academic school year, students and...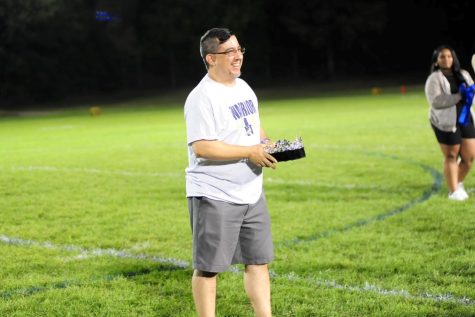 Assistant principal leaves Noll after 7 years of teaching
September 23, 2022
Mr. Jaime Cavazos, a veteran staff member and assistant principal at Bishop Noll has chosen to close his chapter in education and will...
IHSAA Boys Swimming Sectional's Meet
February 17, 2023
Bishop Noll's boys swim team competed at the Boys Sectionals Prelims on February 16th at Munster High...
Sophomore wrestler goes to semi-state
February 10, 2023
Bishop Noll sophomore competes in a semi-state wrestling tournament this Saturday. On Feb....
October 21, 2022
Three Bishop Noll cross country team runners advanced individually to regionals after placing in the...
Grace Buksa, Staff Reporter
December 13, 2022
There are two kinds of people on Monday nights- the ones that go to bed early or the ones that anxiously wait til 8:00 ETe to watch "All American." The 2018 hit series...
Meet Me In The Bathroom: "Give me the streets of Manhattan"
December 13, 2022
          When people think "rock renaissance", they think Elvis in the '50s, The Clash...
SerenDIPity 'dips' into the customizable donut trend
December 9, 2022
"This shop looks like it would be on Pinterest," my younger sister said when we first pulled into...
Downtown Highland's Region Records is one-stop-shop for music lovers
December 9, 2022
That familiar old attic smell, isles full of old vinyl records and CDs from who knows when,...