Summer Blockbusters- Ocean's 8 & Jurassic World: Fallen Kingdom
Hang on for a minute...we're trying to find some more stories you might like.
Ocean's 8
Debbie Ocean has been planning the biggest heist of her life for years now. She knows what it's going to take and how big of a risk this is. It's gonna take a whole team that she chose herself. All starting with her "partner-in-crime" Lou Miller. Together, they recruit a crew. Amita, Constance, Tammy, Nine Ball, and Rose. Each of them have specific skills. What it is that they are looking for is worth nearly $150 million. Woah, right? This film is a spinoff of a trilogy of movies by the name "Ocean's" and anyone that is a fan of these movies and a fan of action should go and see this when it releases on June 8th, 2018.
Jurassic World: Fallen Kingdom
Chaos emerges at Jurassic World four years later. The volcano on the island where the dinosaurs reside is going to erupt. Owen Grady and Claire Dearing and even Ian Malcolm come to try to save the day, . They are going to encounter many forms of chaos and rage among the dinosaurs and knowledge of the volcano. There are also many things that they didn't know before but they will soon. Go see a thrilling part 2 and be amazed on June 22nd, 2018.

About the Writer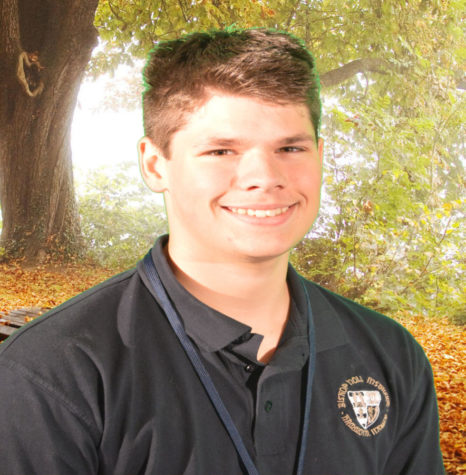 Spencer Spudic, Staff Reporter
Spencer is a senior at Bishop Noll. This is his first semester with the JourNoll. Spencer has been on the golf team since his sophomore year, and plans...