FanExpo Cosplay Event
With quirky fun and elaborate costumes, the summer FanExpo cosplay event is like Halloween come early. From July 7 – July 10 there will be another annual FanExpo event at the Donald E. Stephens Convention Center in Rosemont, IL.
This event has been going on for 50 years. There will be four days filled with comics and celebrity appearances including Elijah Wood, Ron Perlman, and Kevin Smith. There will also be gaming, anime, cosplay, and other main events. On July 7,the event will be from 4:00 p.m.-9:00 p.m. On July 8-9, the event will be from 10 a.m.-7:00 p.m.. On the last day it will be from 10 a.m.-5 p.m.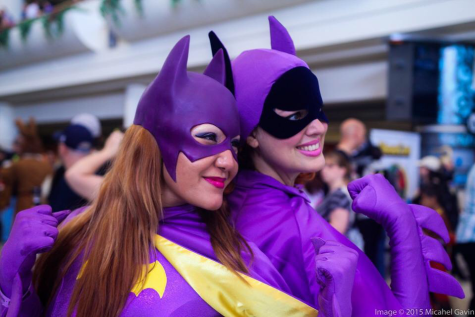 To get more information on this event, you can visit https://fanexpohq.com/fanexpochicago/. You can also purchase from the website. Tickets are $22 for a single day at advanced price and $27 at full price. For a 4-day pass at advanced price, tickets cost $89 and at full price $99. If you are interested in purchasing the premium package, it will cost $119 at advanced price, and $129 at full price.