Senior entrepreneur successful in the music industry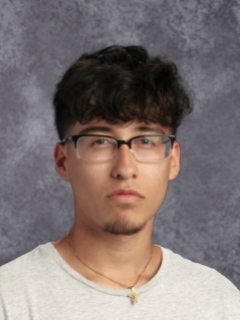 Bishop Noll senior Martín Gonzalez has an interest in music and produces beats, instrumentals for musical artists to purchase and layer beneath their own vocals or other tracks
During his sophomore year, Martín began making beats. He began uploading to creator platforms like SoundCloud and Youtube.
"I usually start with a melody and once that's done I start putting in the drums. Some days, I can make 5-6 beats in about an hour and other days I'll spend the entire day perfecting one beat," he described the process and work.
Upon creator success, Martín began to gain exposure. Through his understanding of the industry, Martín began to self promote. He expressed that his success comes from a lot of self promotion and being a consistent producer. His consistency has allowed him to transition to producing and selling his beats on official beat selling websites.
Although, he prefers to keep artists, record labels, and projects as low profile as possible, he discussed his beats range between $500 and $5,000.
"I don't really talk about unreleased music, but I always have stuff in the works with people. There's definitely new music coming soon," he said regarding new releases. 
success in the field has lead Martín to want to go beyond producing beats and continuing work in the music industry. 
"I definitely plan on pursuing music as a career path. I plan on attending Flashpoint Chicago (a campus of Columbia College) where I'll learn the more technical side of music producing and engineering," he described his future.