Longtime choir director, David Herr, to leave at semester's end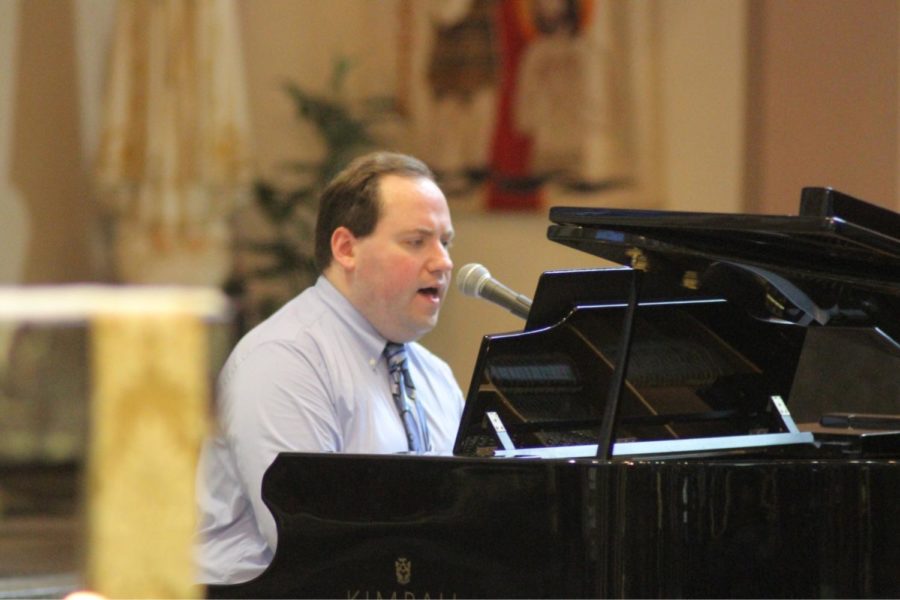 Kameron Green, Staff Reporter
November 8, 2018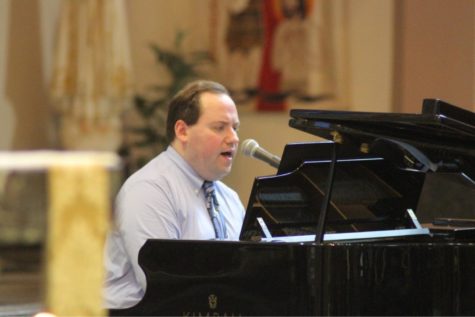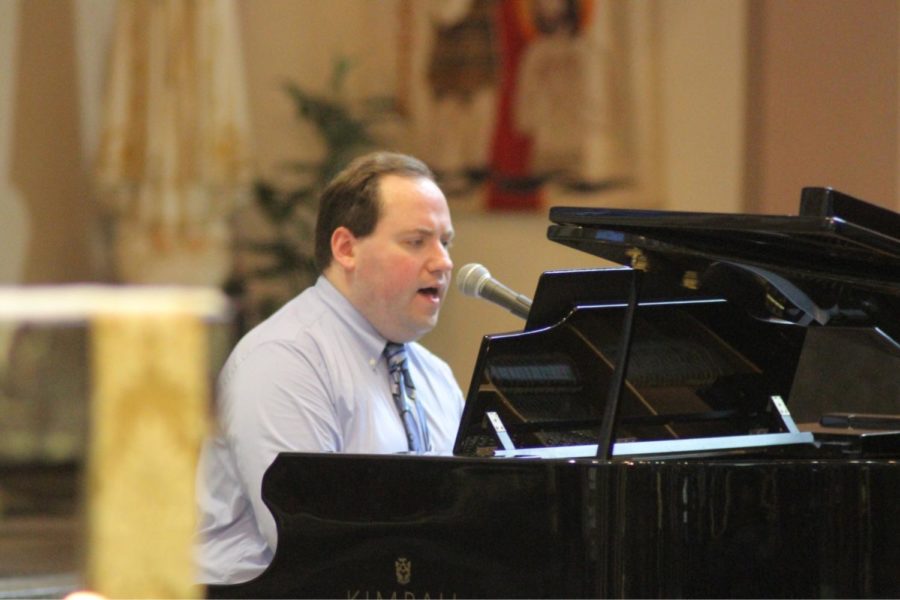 Mr. David Herr, choir director, is leaving his position at Bishop Noll to become the Executive Secretary to the Office of Worship for the Diocese of Gary. Herr started working at Noll in the fall of 2012 and will be leaving in December.
  Herr was the choir director for six years at Bishop Noll and was the musical director for six musicals as well. He also led the choir during school Masses and directed students at the now defunct talent shows.
  Herr said his choice to leave came down to his obligation as liturgical director for the Diocese. He never had any plans to be a choir director at a school, but in a rehearsal with a past Bishop Noll principal, Colleen McCoy-Cejka, he was asked to come here and be the director of the choir.
 Herr is credited with rebuilding the Bishop Noll choir. When he came to the school, the choir was small, but under his tutelage, he created multiple classes.
  According to Herr, his biggest challenge was helping students learn about music. By making aspects of choir mandatory and part of the grade, students gained interest and the choir continued to improve. In his time here, he was able to completely flip the choir class, having kids not only participate in the class but in tours and concerts outside of school.
  He said that his memories serving as the musical director of the spring plays and connecting with students is what he will miss the most.  
  Herr plans on staying to finish this first semester. So, he will be performing one last Christmas concert. Unfortunately, he will not be the musical director for the upcoming spring musical.
  Herr will be leaving at the end of the semester.