STREAM Lab & Innovation Center has groundbreaking ceremony
School continues fundraising to raise remaining $200,000 of project
     On Tuesday, March 19, 2019, at Bishop Noll Institute, there was a Saint Joseph Table event that commemorated the groundbreaking of the STREAM Lab and Innovation Center.
     The schedule of the events taking place at the event include the Saint Joseph table, groundbreaking and blessing of the STREAM Lab, unveiling of a commissioned artwork of Saint Joseph and a Saint Joseph dessert table.
     Paul Mullaney, Bishop Noll President, said, "The St. Joseph's Table event was a way for us to celebrate what's taking place in that room, building excitement among our BNI students, faculty and donor base." Lorenza Jara Pastrick, Bishop Noll Principal, added to Mullaney's statement and said, "The intention of the event is to thank BNI supporters and individuals who have helped design and develop the space as a thank you and to highlight its significance in BNI history."
     When the idea for the STREAM Lab was in its infancy, Jose Rosario, former sophomore theology teacher, suggested having a patron saint of the Lab. It was decided that Saint Joseph the Worker would be chosen as the patron saint as he was a carpenter and worked with his hands.
     Lorenza Jara Pastrick, Bishop Noll Principal, said, "STREAM is very much about students working, building, and engineering new and innovative items, so it seemed fitting for the space."
     According to Mullaney, the total cost of the project is estimated at $1.4 million. There is an additional $200,000 still needed in funding for the project. To help defray the remaining cost, there was a Palm Sunday brunch in support of the STREAM Lab in addition to other fundraising events. The construction management company overseeing the project is Fidelis Management, Inc., from Hobart.
      Mullaney said, "You never know what obstacles might develop that were not foreseen, but we're confident since this isn't a complex construction job and is more of a renovation, that impediments would be minimal." Mullaney also said, "We are hoping the STREAM Lab is ready for occupancy on Day 1 of school in the fall, but there is a chance it might take slightly longer."
      The goals for the STREAM Lab and Innovation Center are to enhance the current curriculum in addition to expanding the STREAM curriculum to include more classes. Possible classes that would use the Lab would be Introduction to Engineering, Principles of Engineering, Computer Essentials, Principles of Computer Science, and Biomedical Interventions. The Lab could also be signed out by teachers who could use the gravity zone for physics or use the kiln for pottery, just to name a few examples.
      Pastrick said, "In many ways I believe this could be 'life changing' in the sense that it will better prepare students for the careers that they will have available to them."
About the Writer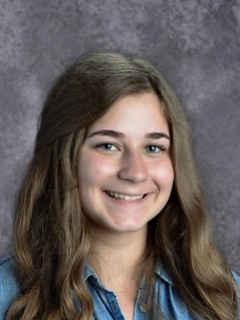 Abigail Kawalec, Staff Reporter
She is a sophomore who began her time on the JourNoll staff in the second semester of the 2018-2019 school year. She is involved in soccer, speech, and...