Futures rooted in health fields: Jake Fuehrmeyer, salutatorian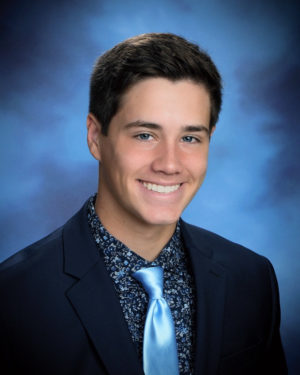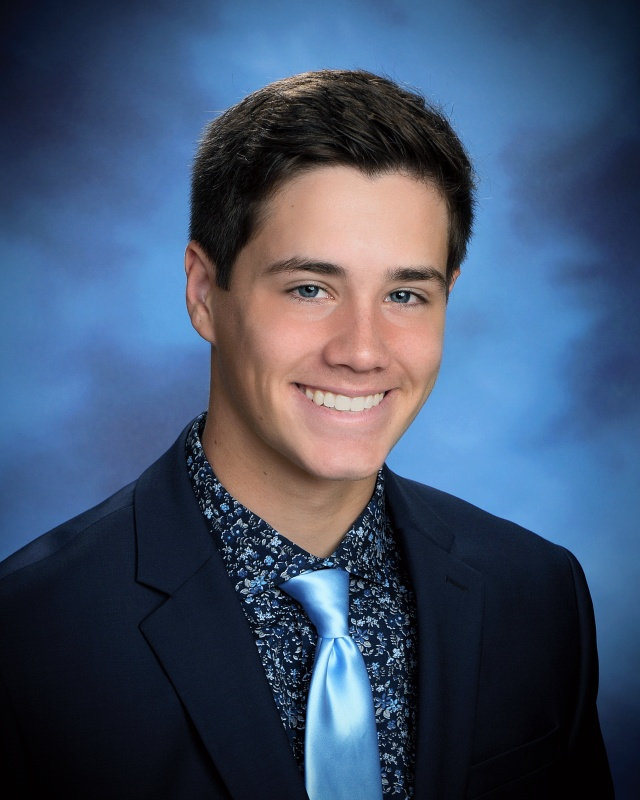 There aren't many people at Bishop Noll that don't know Jake Fuehrmeyer. He's the type of guy that makes an instant impression on anyone he meets. His child-like sense of humor and his genuineness make him the friend you'd want to keep for ages.  So it seems only natural that with his caring and fun attitude and outgoing personality, he is considering the possibility of being a pediatrician. Jake plans to attend the University of Notre Dame with a major in Science Pre-Professional (Pre-Medicine).
    "Right now, I'm not sure, but bring a pediatrician would be cool.  I work well with younger kids and it seems like a fit," said Jake.
    Jake says that being salutatorian was never something that he tried for. He was always pushed to be the best that he could be in school, but it was never an intentional goal for him. The only pressure he gave himself was to get the A, but overall he just enjoys the satisfaction of the good grade.
    Notre Dame has an acceptance rate–19%–which is higher than the national average, but students will have to stay above a course of study at a level 3.0 GPA. With Jake excelling in all of his classes, it seems that the requirements are no issue for him. He never slacked on his work in high school and says that the only classes he had to work a little harder in were AP Calc, AP Psych and physics.
    "The main challenge was this year as a senior trying to maintain focus on the tasks at hand and not giving up at the finish line. I fell into many spurts of lackadaisical behavior but would always manage to remind myself to get things done," Jake said.
    Fuehrmeyer's senior year is definitely one for him to remember. He was the co-captain for the soccer team, who won state earlier this year. Jake describes this achievement and the bonds he made, that will forever be with him.
    "I just did my work in school or during school so I could go to practice and forget about everything. Senior year was the first year I didn't play a third sport so it was a whole lot easier than previous years," said Jake.
    Jake is always hard working. He listened to what teachers taught whether he was in class, after school activity, or an in school activity. This year, he played two sports instead of three, and it was a lot easier for him than in years before. Jake got through his senior year by never looking at the positive outlook but at the negative outlook and the he pressure to avoid the negative outlook to persevere.
    "Jake stood out as one of my hardest working students over the years. He was always determined to do his best," said Mr. Miller, a teacher at Bishop Noll.