New hallway lockers to be installed
     Bishop Noll students may be looking at new lockers this August 2019.
     Around 750 lockers will be purchased using a yearly fund  from the Diocese of Gary, which is allocated to improve the physical appearance of the school. In past years recent funds have gone towards projects like [maybe we can find this out]. This year, though, the school administration wanted to put the money toward new lockers to improve the aesthetic of the school.
     According to Renee Nagdeman, director of finance, they are looking at installing wider blue lockers (15-18 inches) with existing locks. Currently, the students have lockers measuring 9 inches wide.
     Sophomore Mary Buksa says, "With having larger lockers next year, I will be able to make one less trip to my sports locker…"
     In addition to new lockers, there will be updated lighting and blinds in the classroom.
About the Writer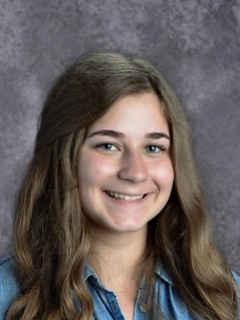 Abigail Kawalec, Staff Reporter
She is a sophomore who began her time on the JourNoll staff in the second semester of the 2018-2019 school year. She is involved in soccer, speech, and...