The Future of Catholics Today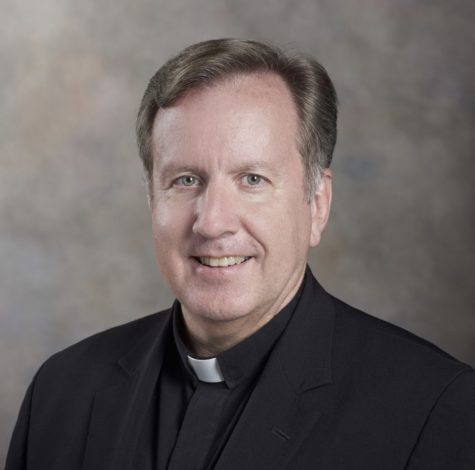 Pope Francis selected Monsignor Robert J. McClory, 56, of Detroit as the Diocese of Gary's new bishop. 
The decision was publicly announced on Nov. 26. Following the decision McClory introduced himself at a press conference geared towards the people of the Diocese of Gary. 
"Jesus loves you, and so do I," McClory said to the Diocese of Gary.
He expressed gratitude and honor regarding the decision. He showcased excitement towards getting to know and love the individuals of Northwest Indiana. 
McClory was ordained a priest in May 1999, and has since served as a vicar general and moderator of the curia of the Archdiocese of Detroit.
He is characterized as "a son of steel" due to his connections in the industrial Midwest. His connection to industrialization and the area led him to discuss the similarities between Gary and Detroit. 
"They're hard-working people. I think they are people who have experienced some economic transformation. There was an industry that you relied on (that) became transformed, neighborhoods that were thriving that are now blighted, but they are not abandoned by God," McClory explained the connection between the areas and their  people. 
The Archdiocese of Detroit and the Diocese of Gary share a diverse demographic that is united. 
McClory explained how a multicultural community taught him deep love of loyalty, family, and relationships. He served a  predominantly African American congregation at Detroit's Presentation/Our Lady of Victory parish. He currently welcomes parish members to a Sunday afternoon Mass in Spanish at 
"Hispanic Catholics, obviously, are a growing percentage of the reality of the changing face of the church," McClory said. "The face changed a long time ago, but we're just realizing it now."
McClory message connects to the ideas of diocese members like Mr. Johan Castaneda. Castaneda attends church at St. Margaret Mary, where members are predominantly Hispanic and Spanish speaking. He is also a theology teacher at Bishop Noll Institute. 
"I really would love for the Bishop to continue to grow his presence through our community. I believe he will be a great conjugate to the work of the Synod that was started by Bishop Hygiene. I think Gary will be a great space for him to continue to pursue his calling, especially with the people," said Castaneda. 
Beyond his love for God and all his people McClory expressed a has a passion for education and its ability to carry the Catholic faith into the next generation. 
As bishop of the Diocese of Gary, McClory will oversee the Region's Catholic schools, including Bishop Noll Institute the diocese's most diversified high school. 
"An integral part of our mission, the goal, is to make them academically excellent, authentically Catholic, sustainable and able to flourish," McClory said regarding education and the future of young Catholics. 
McClory's message ties in with Bishop Noll's Campus Minister, Miss Stacia Bolakowski's hopes for young Catholics and Catholic education. 
 "It's my hope that he continues to build on strength if Catholic schools. I hope what stays consistent and gets better is his support for Catholic Education. We have done so much to ensure young people know they are now of the Church, not just the future: hopefully this will continue beyond the Catholic schools level and around parishes around the diocese," Bolakowski said. 
Integration, education, and involvement are areas Monsignor Robert J. McClory targets in his vision for the Diocese of Gary. His ideas, background, and incorporation showcase a passionate approach for future of the Diocese of Gary and Catholics.
McClory will be ordained on Feb. 11.