New Diocesan Bishop McClory to join Bishop Noll students for Mass March 11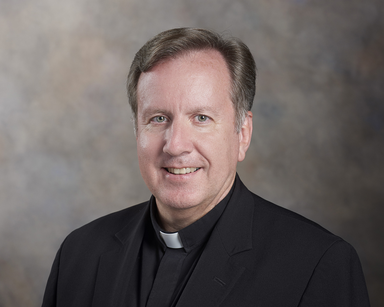 Newly ordained Bishop Robert McClory will be joining Bishop Noll for his first mass on March 11. An ordination and installation Mass was given in his honor at the Cathedral of the Holy Angels on Feb. 11. 
   McClory is the fifth bishop for the Diocese of Gary. As a new leader to the diocese, he envisions paving a way to those unsure or not connected to a Church. 
   "…Bishop McClory has been very pastoral and in tune with the people of our Diocese. He has an open heart. His episcopal motto is ["We proclaim Jesus as Lord"]," says Ms. Stacia Bolakowski, campus minister.
   After Mass, Bishop McClory will join the senior class for a talk to get a prospective of the student life at Noll. Shortly after, the faculty will join the Bishop for lunch. The campus ministry department hopes for the Bishop to see the wonderful dynamic and vibes of the students and staff, along with making a connection. They also hope for beneficial change in the Diocese of Gary community.
   "I think a fresh perspective and the fact that he is coming right from being a pastor of a parish is helpful—it makes him more in tune with what is going on in faith communities.," Mrs. Katie Fredericksen said.