Round The Clock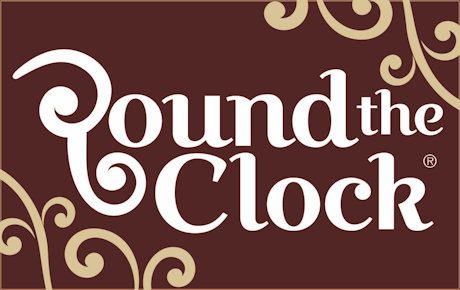 Round The Clock
January 19, 2020| By Savannah Murray
                    Since 1963 Round The Clock has been an all-time favorite to many people in the region. This family restaurant is an award-winning, 24-hour crowd pleaser with a welcoming  environment. It's the type of place a person goes to sit back, relax and have a good conversation with a friend. The type of place where you sit at 12 a.m. and order chicken and waffles while doing homework. It's better to go at night when you can have a nice quiet environment surrounding you.
                    Located on a busy corner of  Indianapolis Blvd. in Highland, Indiana, it is often busy in the morning because of their $4 breakfast from 5 a.m.-12 p.m. Round The Clock is a family based restaurant which means they offer breakfast and lunch all day, giving their customers a pleasing visit; just like Cracker Barrel for example, you have many different sights from your seats. 
                           At Round The Clock you'll see a variety of different things, from the head of a moose to ancient pots and kitchen utensils laying around. The scenery is nothing too special, but it is pretty beautiful. Nice hardwood floors, wood throughout the in and outside of the restaurant with a beautiful marble to top the middle inside of the restaurant. From two- person booths to family sized booths, Round The Clock offers different types of seating, if you wanted to sit alone you could, if you want to sit up to 10 people that's fine too. At Round The Clock, they're all about making the customers feel comfortable before anything else. Good service and fine dining is their top priority!
                     Round The Clock serves a mean omelette that literally fills the entire plate. My all-time favorite is the Western Omelette with NY steak. It comes with ham, cheese, mushroom, tomatoes, green and red onion, and black pepper. You get the omelette with your choice of two sides. Round the Clock is also  famous for their sandwiches and burgers.All breakfast and lunch items are served with your choice of any two tw0 sides. Breakfast sides include your choice of  two pancakes, French toast, biscuits and gravy, American potatoes, toast (white or wheat bread), hash browns, fruit, tomato slices, cottage cheese, grits or oatmeal. Lunch and dinner sides include your choice of French fries, sweet potato fries, waffle fries, onion rings, potato wedges, fruit tomato slices, cole slaw, cottage cheese, baked potatoes, sweet potatoes, mashed potatoes, rice and vegetables. The drink menu is pretty much like any other restaurant, coffee, tea, milk, apple and orange juice and soft drinks.
                      The waitresses are always welcoming and respectful, and most of the time you will leave your table with a smile on your face and hopefully you give a thankful tip. Round The Clock is a pretty relaxing restaurant, not too loud in there so you'll be sure to have a great time. I go in there all the time around 11:30 p.m to do homework. Just sitting in a calm environment helps me stay up so that I will be able to concentrate. You'll be sure to have a good time at Round The Clock, be sure to come back for another visit!