Girls Basketball: Count on a run to regionals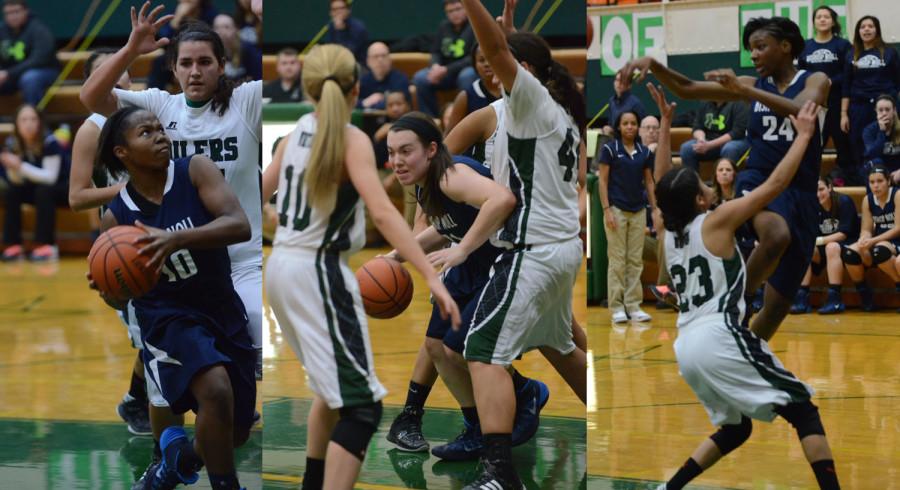 Lance Jackson, Staff Reporter
February 12, 2014
Girls basketball rumbles on, and sectionals quickly approaches. The Lady Warriors are 10-2, and are preparing for playoff basketball. They are currently conference champions, and preparing for not only the conference tournament, but revenge against the Whiting Oilers, and a sectional plaque.
The Lady Warriors prepare for a state run. From the looks of last year, they looked good enough to go on a state run, but some might say they "choked". I personally believe they can make a run for Indianapolis. This year they have more chemistry among a pretty solid returning varsity roster, and experience led by Asya Hobbs and Elena Sobillo.
People might believe we are good enough. But with Whiting being last year's sectional champs, the Oilers have a tough turf to protect. But with Bishop Noll's good record, and being ranked number five in the region, this could give them more confidence.
A state bound run does look bright for the Warriors because of two main players. The powerhouse guards Naomi House and Brenda Pennington have great chemistry together, and can both take over a game if needed. Naomi House vs Hanover Central managed to score 23 points. And consistently manages to put up these kind of numbers day in, and day out. What defense can stop this? Not to mention Asya Hobbs and Elena Sobilo grabbing rebounds, and playing off the fast break for the two guards Naomi and Brenda.
Is a state bound run in our future? If the team can manage a clean break-away from Whiting at sectionals, the regional should be the first chance we get to see the girls play teams of their caliber.