Bishop Noll Girls basketball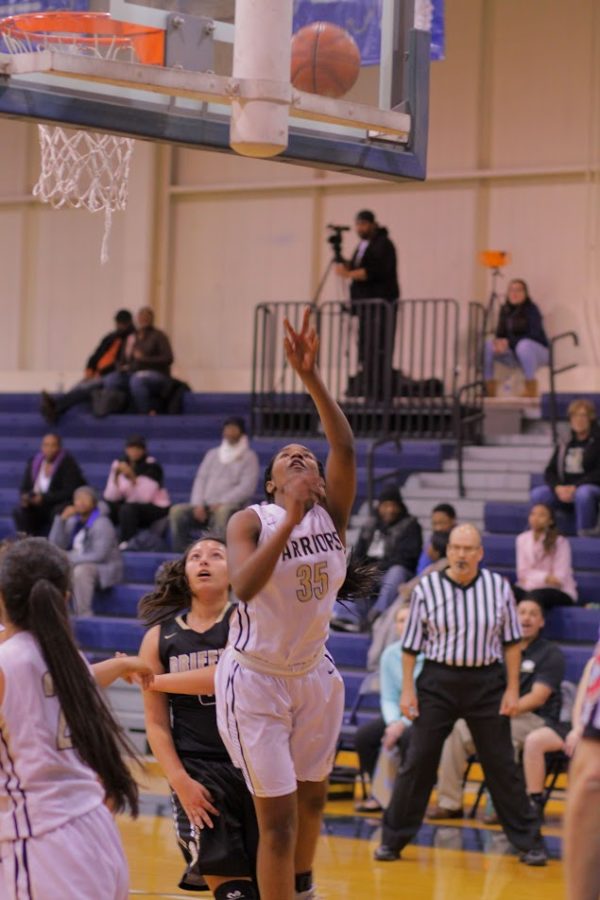 With a 5-4 start to the season, the girls basketball team looks like a major threat in the GSSC conference, and it's largely due to the fact that they're stacked with fresh, young faces.
  The team plans on finally making it past regionals after winning sectional titles for four years straight but always falling in the regional tournament. But with freshmen Courtney Blakely, Laila Rogers, and Rose Fuentes already making names for themselves as Noll's leading scorers, the race to State for this year–and the next three–seems much more likely.
  The best game for these freshmen came against Merrillville High School on Nov. 10, when the Warriors defeated the Pirates 72-6. Although it was a really close game, both Courtney and Laila made a mark at this game, with Courtney being name the top scorer for this game and Laila not too far behind her.  
  On December 9th, the game against Griffith High School, was the 100th win for Coach Vanita Golston in her 7th season coaching for the Bishop Noll Warriors. The Warriors blew out the opposing team, 74-38. Freshman Laila Rogers dropped 18 points coming off the bench and was named the player of the game.
"Hard work beats talent, when talent fails to do hard work," Rogers said of the team's performance.
  For returning players Eris Harris, junior post; Paris Harris, senior post; Faith Jackson, senior guard; and Niya Williams-Scott, senior guard, this is a very important season. Jackson has been averaging 8 points per game. Williams-Scott brings in the best defensive attitude to the game, and Paris Harris who is still Noll's star rebounder, sleep, eats and breathes basketball. She plans on take that role on in college as well.
   "I plan on taking off this season considering that it's my last season," Jackson said.
  The chemistry between the girls is amazing. You can really see how much they care for each other just by watching them play. Morton transfer Kristian Steele, junior, had no trouble fitting in with girls, proving herself to the team with a double double her first game.
  You can catch the Lady Warriors in action Tuesday, Dec. 19, against Andrean at home for Bishop Noll's senior night.