Dairy Belle opens second location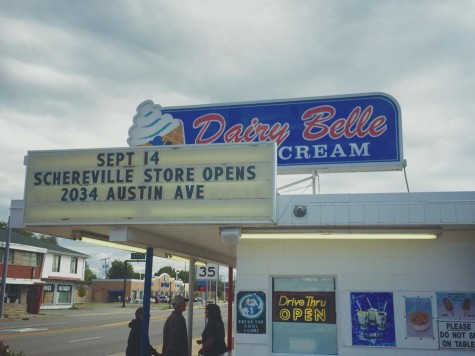 A second Dairy Belle location opened on Sept. 14th. on U.S. 30 in Schererville. Dairy Belle has long been known as the best ice cream in the region for its high butterfat content.
  The new location, located at 2034 Austin Avenue, which will take the place of what was a Dairy Queen, is expected to bring more business to Schereville and give Dairy Belle fans who live further south in the region a closer option to enjoy the sweet treats. The building will seat 20-25 people, as well as exhibit a freezer display for Dairy Belle ice cream cakes.
  According to Dairy Belle manager, Nick Colao, this new location has been a long time coming. "We knew once the Dairy Queen closed and didn't reopen it was the perfect location," Colao said in a September 3 article in the Times.
  While the location won't be year-round, it will be open until the end of November, weather permitting. Like its Hammond counterpart, this location will also be open from 10 a.m. to 11 p.m, seven days a week, and will reopen in March.
  As a Hammond staple for decades, Dairy Belle already has a huge fanbase in the Bishop Noll community. "I am excited for the fact that Dairy Belle is becoming more popular," said sophomore Courtney Wedryk. "Even though I don't live near Schererville, it's a great place to stop when I'm around there!"