Mr. Quinn Cloghessy
Mr. Quinn Cloghessy, social studies teacher and assistant soccer coach, is someone that everyone knows at Bishop Noll. His love for soccer and history is incredible.
Cloghessy has been playing soccer since he was 5-years old and has not stopped since. However, it took him years to figure out the love he has for the sport.
It all began his freshman year began to realize how he felt towards soccer when he got cut from Munster's team, and he realized the determination he had to work hard to make the team the next year, and that made him realize the unbelievable love he has for the sport. While playing a sport, you make a lot of memories, and Mr. Quinn Clohessy's was winning the sectional title his senior year. However, his other favorite memory was when he scored a screamer against Griffith High School.
After high school, he pursued the teaching life and became a history teacher. And his passion for the subject is unbelievable. But, that's not the only subject he enjoyed/excelled in. He also enjoyed math."I was always good at math," he said.
Cloghessy has been coaching at Noll for three years. Even though he may not play competitively anymore, that doesn't mean his love will ever go away.  "I mean, I wish I was still playing competitively," he said. "I miss it so much so if that would become a regular thing that would be great."
About the Writer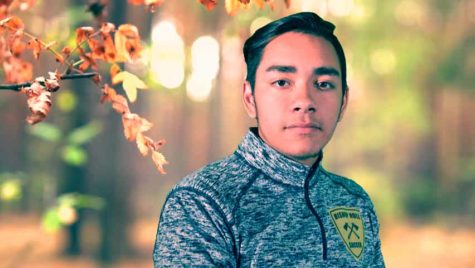 Angel Barreto, Author
Angel Barreto is a Junior at Bishop Noll Institute. He like to play sports and is always on top of the latest news when it comes to sports. He is a very...