Spring Treats
Cold Stone Creamery is located in Dyer, IN and is known for their ice cream treats, cakes, smoothies, and. Cold Stone is known for originating the recent trend of ice cream "mix-ins" and is famous for their creations, such as: Oreo Overload, Chocolate Devotion, Mint Mint Chocolate Chocolate Chip, and many more. They also have a "hot stone" menu which is a sundae made with a hot brownie or cookie, topped with ice cream. But, that's not al! You can make your own creations with their multiple ice cream flavors, like candy cane or pumpkin (which are seasonal flavors), or other flavors like mango french toast (flavors may vary from store to store). Also, they have 27 different toppings from roasted almonds to Kit Kats. However, they do also sell cakes(small to large), pies, shakes and smoothies. And for their sizes, they have "like it"(small) to "love it"(medium) to "gotta have it"(large).
Their hours are: 12am-9pm; 10pm on saturdays
Located on 883 Joliet St, Dyer, IN 46311
Prices vary from $4-$6
About the Writer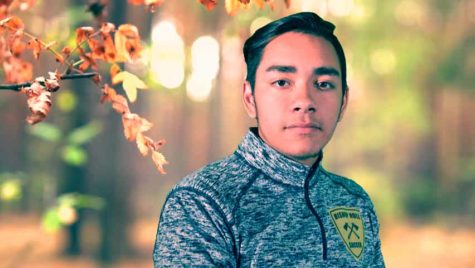 Angel Barreto, Author
Angel Barreto is a Junior at Bishop Noll Institute. He like to play sports and is always on top of the latest news when it comes to sports. He is a very...