TikTok influences teens spending, consumer habits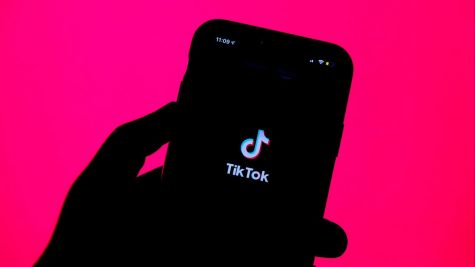 Over 1 billion are active users on the social media platform, 'Tik Tok.'
In 2020, COVID-19 brought on a pandemic that would change/affect many lives. People had to undergo a lockdown in order to contain this virus.
Stuck inside their homes for months, many grew bored. It was an endless cycle of doing the same exact thing everyday and without much social interaction. Suddenly, the app 'TikTok' gave many the entertainment and social interaction they were looking for during these harsh times.
TikTok has about 1 billion users and continues to grow and influence young minds everyday.
TikTok is a social media platform made up of short videos of art, dancing, lip-syncing, singing, comedy, and more. It has influenced teens in many ways, but now more than ever, it is the primary influence for their purchases, fashion style, music tastes, and other products.
Today this is an app many teens spend a good portion of their day on which plays a part in influencing them. 
According to Wallaroo's September 2021 article "TikTok Statistics," "They spend an average of 52 minutes per day on the platform. A new study has shown younger people ages four to fifteen spend an average of 80 minutes per day on the app."
Senior Ethan Lopez states, "I spend 5-6 hours on it a day." 
Junior Maria Carbajal states, "I spend 12 hours on it a day." 
Tiktok holds a significant amount of time of day in many teens' lives which increases the chance of influencing teens in many different ways. One example of the influences of Tiktok is shown through purchasing.
According to James Hale's May 2021 article on Tubefilter, "Adweek says that overall, collected data indicates that TikTok users are potentially 'the most dedicated group of buyers from social media.'"
Bishop Noll students admit that it's one of the primary influences on their spending habits.
"Tiktok has influenced me to buy perfume, Starbucks drinks to try, a hoodie from a specific business that was promoted on Tiktok, room decor, and a laptop," said senior Melissa Carlos.  
Freshman Daniella Flores states that TikTok influences her to buy makeup products featured on influencer's accounts. 
Not only does TikTok promote businesses and products, but it also promotes music and films.
"TikTok influenced me to listen to R&B/soul. For example, the song Streetcar by Daniel Caesar," says sophomore Isabella Magallon.  
Some videos on TikTok also contain trailers, clips, and reviews on both shows and movies. 
"TikTok has a lot of users that review Netflix movies or shows and they encourage me to watch them. Some examples are Peaky Blinders, Outer Banks, Money Heist, Squid Games, Vito, and so much more," says senior Ethan Lopez.   
TikTok also has influenced many teens in their choice of style.
Junior Maria Carbajal states, "Tiktok has influenced me to get more out of my comfort zone stylewise. Tiktok helps me view certain clothing items to see how they look, so I can purchase them." 
Isabella Magallon states, "Tiktok has influenced me to completely change the way I used to dress." 
Tiktok has influenced teens in every age group through a multitude of ways through influencer's content.
Junior Maria Carbajal states, "I don't have an interest in being an influencer, but if it happens I wouldn't mind at all."