Pitching her way to varsity.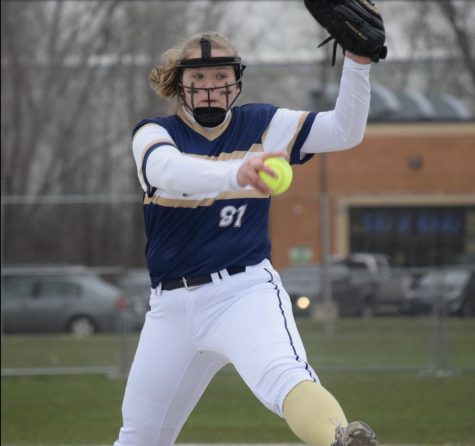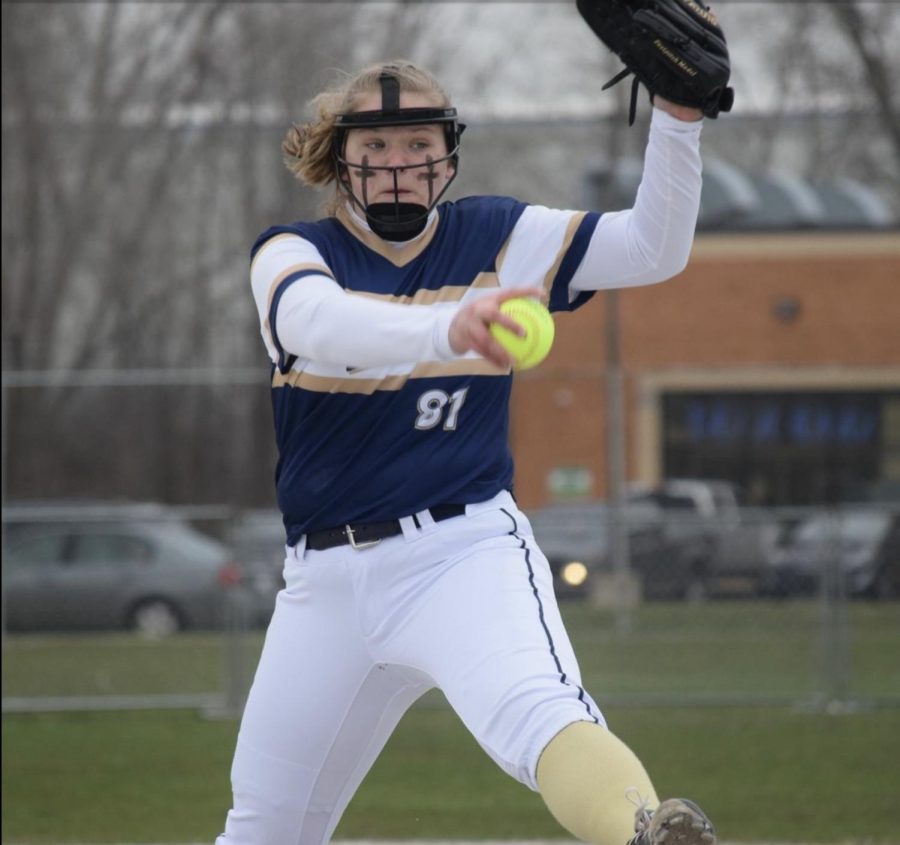 Freshman Molly Whelan has been playing softball since she was five, and now that she is 15, she's taking her game to the next level playing for Bishop Noll's varsity softball team. 
Growing up, she watched her cousin, Megan Whelan '17, play softball and had a calling in heart that she was meant to be on the field. Her journey to the plate began when she hit her first tee ball and from there played for Munster Town Ball and currently plays for BNI and the Chicago Stars traveling team as a first base pitcher. 
Tryouts for the 21-22 season were March 7 and 8 and Whelan was beyond ecstatic to make varsity.
"I was so excited to make varsity; it felt like a new chapter in my life was opened for me and my future," said Whelan. 
But playing on an advanced team meant more advanced responsibilities like always being in attendance at practices, giving 110%, working extra hard and maintaining grades. Whelan manages to balance school with the two to three games a week by setting time aside devoted to each one.
"It can be hard and stressful to balance, but in the end, it's so worth it to get to play the sport I love."
This year's varsity team is made up of multiple freshmen who are eager to get out onto the field and start the next four years of greatness in the softball department. Having so many starters on the team as freshmen helps to build a strong team of leaders and prepares the young players for future games to come. Being one of the eager freshmen to hop onto the field, Whelan has a batting average of .273, an RBI of 5, plate appearance of 14, and an at bat average of 11. She also has some big goals she wishes to improve upon this season and future ones.
"My personal goal is to become a better player overall, meet new people, and build a stronger bond with my teammates through giving my all and putting in all the effort I can," she said.
Whelan has so many people in her life to thank for becoming the player she is today. The majority coaches, but most importantly, her parents who have been by her side since day one, always supporting and rooting for her from the moment she hit her first tee-ball. With so much of the season still ahead, she is thrilled for the fun and excitement of future games and sectionals.
So many moments thus far have made for a most definitely memorable varsity season for Whelan, but the best moment has been her first pitch.
"There are many memorable moments, but my favorite one so far would have to be my first ever varsity pitch," said Whelan.