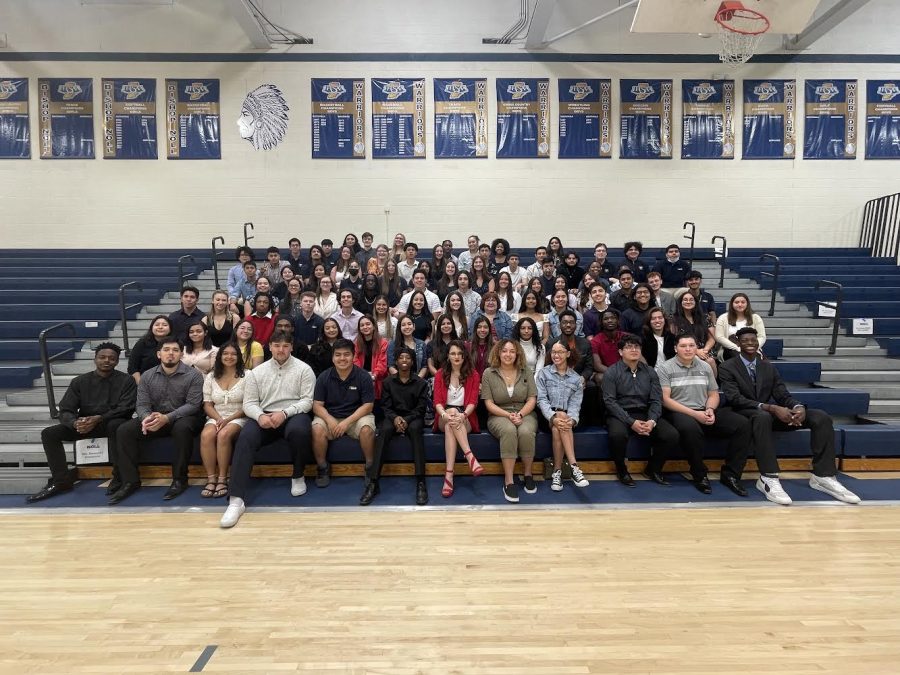 Ms. Lydia Skurka, theology teacher, to retire at end of school year
After 32 years of teaching at Bishop Noll, senior Theology teacher Lydia Skurka is planning to retire at the end of this school year. 
Growing up, she always knew she wanted to be a teacher so after graduating from Noll in '74, she returned to teach in '79. Her aunt, who was also a teacher, influenced her decision to become a teacher. 
In addition to being the senior Theology teacher, she has taught a wide range of subjects at Bishop Noll, including World History, Reading, Psychology, and all levels of Theology. 
Skurka has many fond memories of BNI, but she enjoys laughing with her students the most. 
"I will never forget the squirrel who had a heart attack on my window sill (RIP), " said Skurka.
As a student, she was known as the "funny" person, and she still shares daily jokes with her students.
"She has truly made my senior year great," said senior Kaylee Sims. "She's always patient with me and encouraging. "It's always laughs and giggles in her class! My favorite memory was probably when we talked about when she was our age!". 
Skurka had been a part of the Noll family since high school and from her participation as a cheerleader as a student to sponsoring Student Council for seven years as a teacher, BNI will forever be another home to her. While she will miss her fellow students and coworkers, she plans to enjoy her retirement.
"I plan on spending a lot of time with my grandsons, who I just love to pieces. A few road trips are also on the agenda," Skurka said.
She isn't too sure of what the future holds for her, but she plans to come back to Noll as a substitute teacher once in a while to stay connected. She says she will miss her interactions with students and appreciates all she was able to learn from each of them.
"I always wanted to let my students see that one can be a lover and follower of Christ and still be a regular person who enjoys life," said Skurka.