Johnsen to retire after 28 years at Noll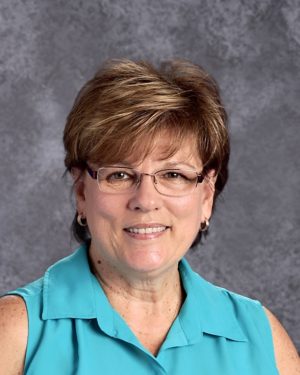 Mary Beth Johnsen, English teacher of Bishop Noll Institute and recipient of the Lakeshore Chamber of Commerce  "Teacher of the Year 2017", will be retiring this fall after 28 years of teaching. Johnsen joined the Bishop Noll family in the fall of 1989 after teaching at Saint John Bosco and Saint Catherine of Siena grade schools in Hammond.
Throughout her tenure at Noll, Johnsen has taught many classes, including fundamental reading and study skills, freshman and sophomore English, junior American literature and AP language and composition, British lit, novels, dramatic lit, and ACP composition and ACP literature.
Johnsen has many fond memories of BNI, including teaching her son and daughter who were Noll graduates of '93 and '94.
"BNI will always be a part of me. I have found teaching at Noll to be challenging, but in a very good way!  Each year the students and the curriculum call upon me to re-evaluate and recreate the activities and lessons," says Johnsen, "I have looked forward to each new school year, meeting new students and new colleagues, some of whom  once sat in my classroom as students."
Mrs. Johnsen plans to relax and travel while in retirement but promises she will visit Bishop Noll from time to time.