New guidance department divides and conquers
Three new guidance counselors concentrate on areas of college and career guidance, testing and clinical counseling in addition to the general counseling needs of the students.
Nervous about your grades? Need guidance for applying for college? Not feeling well mentally? Bishop Noll's three new counselors are prepared to help you throughout your high school journey–each in their own area of expertise.
After the departure of all three counselors in Noll's guidance department, Noll's administration found expert replacements with Mr. Kevin Smith, Mrs. Mayra Quiroz, and Mrs. Cynthia Kielbasa. All three counselors officially began the year on Oct. 12 and are concentrating on areas of college and career guidance, testing and clinical counseling in addition to the general counseling needs of the students. 
The BNI counseling department is using a new strategy to maximize their influence on students. Prior to previous years, each counselor has an area of guidance that they specialize in. Any struggles that you would encounter during your teenage years, the counselors are here to help you and guide you during your high school journey. They have your best interest in mind when helping you make decisions for your future. 
Mr. Kevin Smith, the new college admission and career counselor, is focused on helping upperclassmen decide what they want to do after high school. He has been working for higher education for the past 10 years. Prior to being a counselor at BNI, he previously worked as the Admissions Counselor at Indiana University Northwest. He has also been an assistant coach for the BNI hockey team since 2015. 
"I want students to know that I am a great resource for that next step after high school," Smith says. "I want every single student in the school to have a plan after high school. Whether it's college, workforce or military, let's talk and see how we can get you down the right path."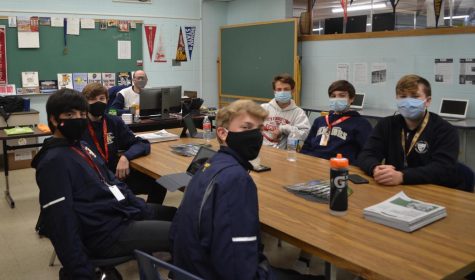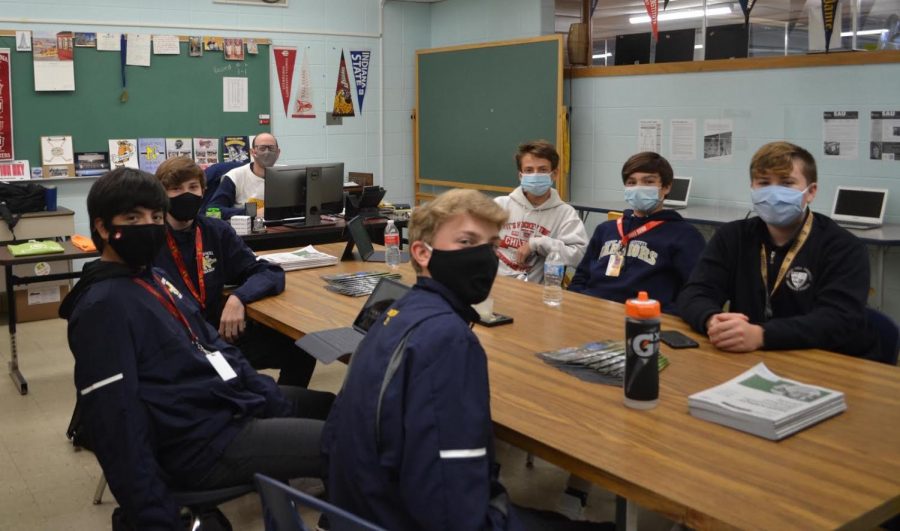 Ms. Mayra Quiroz, a 1993 BNI alum and the new academic advisor, is focused on working with students to improve their standardized test scores and grades. She will be working with the Indiana Department of Education for Test Coordination at BNI to make sure students are passing tests required by the state. 
"(Since) I am a graduate of Bishop Noll Institute, I believe that I can relate to many students and personally understand many of the challenges they face," says Quiroz. "Of course, COVID-19 has brought new challenges to our schools but it has also afforded us many new opportunities to improve the way we support our students in their learning and future planning." 
Ms. Cynthia Kielbasa, the new academic advisor and clinical counselor at BNI, is responsible for planning meetings with the underclassmen, providing weekly Group Guidance lessons on college and career readiness, as well as social/emotional counseling services when requested. 
"I am really excited to be part of the Bishop Noll community, and to attend student events, such as theater performances, fundraisers and athletic events," says Kielbasa. "I also hope the students will feel comfortable stopping by before school, during lunch or after school to say hello, or during the day anytime with urgent issues or concerns.  We are also continuing with the weekly newsletter, which will include all sorts of information and updates to help our students with their academic, college/career and personal goals." 
Prior to working at BNI, Kielbasa worked at Whiting High School in their guidance department. Before working as a school counselor, Kielbasa spent more than 20 years working in accounting and human resources. She has a B.S. in business administration from Bradley University, and a minor in psychology. In December, she will receive her M.A.in Professional School Counseling from Bradley.  
Although COVID-19 presents many new challenges, the new counseling department remains hopeful that students will be able to continue to grow their development. 
"I encourage students to remain positive and focus on their growth. I am proud of our students for stretching their boundaries and learning how to be innovative, creative, and open to change," says Quiroz. "The skills students are developing in overcoming new challenges will serve them well in the future."
The COVID-19 pandemic adds a lot of stress on students because of the challenges it brings. With the anxiety that goes along with the pandemic, combined with the lack of socialization for many teenagers, high school counselors are keeping tabs on the mental health of their students more than ever. 
An article posted by the counseling department at Bradley University stresses the importance of high school counselors in young adults' lives. "School counselors can play an active role in helping students navigate potentially significant mental health issues," it says. 
Although the pandemic presents a lot of disadvantages, Tracy Steele, director of counseling at Stanford University's Online High School, says that virtual meetings have their benefits. In an article posted by Counseling Today, Steele says, "Students are often more comfortable talking with a counselor from their own turf, such as their bedroom, via video chat."
Smith feels the same. He has promising plans to connect with students, despite living in a society where face-to-face conversations are not possible. He is prepared to help students, virtually and in person, with mental health issues that they might be dealing with related to the pandemic.
 "COVID-19 has presented many effects on all industries. The one thing it has shown is that we all can be successful in a virtual or an in-person setting," says Smith. "There are many different technology tools that have been shown to be effective with communicating with students." 
"High school can be very stressful and overwhelming at times, and students may sometimes feel anxious, unmotivated, or depressed," says Kielbasa.  "I hope to offer some small group sessions to help alleviate some of these concerns, along with individual short-term counseling sessions."