Increased enrollment leads to new changes for next school year
Due to increased enrollment, several changes at Bishop Noll will be seen for the 2023-2024 school year–most notably, an additional lunch to accommodate the larger enrollment.
Currently, around 200 freshmen are estimated to enroll in the 2023-2024 school year. This far exceeds this year's class of 186. On account of this, the school is hiring several new teachers, changing the parking and drop-off/pick-up plan, and creating a new schedule with a third lunch.
The school is changing how parking will work in the future. In order for a student to park their car at the school, they must first acquire a parking pass. The goal of this change is to get everything more organized. Currently, the school is holding a competition to see which students can create the best parking pass design. The winning design will be used on the parking decal.
Because of the additional lunch, the passing periods will be a minute shorter and lunches will clock in at 25 minutes instead of 30.
"I don't think these changes will affect us much," says sophomore Xavier Garcia. "Usually people get to their classes before four minutes pass and people usually finish lunches way before the bell rings."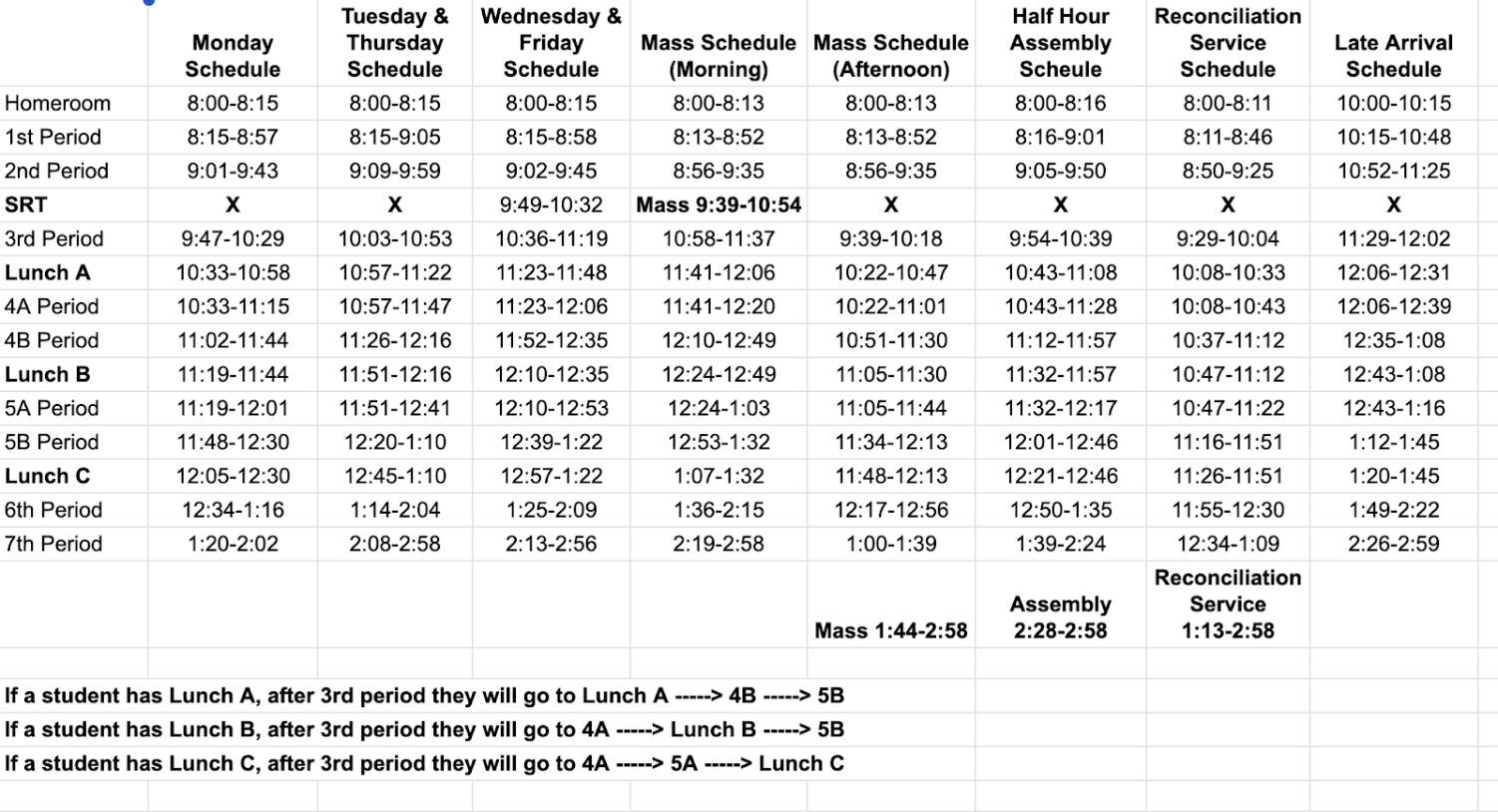 The schedule changes have brought some doubt among some students.
"The extra lunch is most definitely a hindrance. As on Mondays, Lunch C will only have one class after it, unless they push lunches up which will also hinder students," says sophomore Cara Van Til.
Despite these concerns, Ms. Lisa Melendez, assistant principal, remains optimistic about these changes.
"All of these changes are because of enrollment and let me tell you, there are other schools in the area that wished they had these problems," she says. "These are good and positive changes. Next school year will be amazing!"