Bishop Noll welcomes five French exchange students
     Bishop Noll welcomed five French students for its annual international exchange program with their partner school, Saint-Denis International School in Loches, France. Three girls and two boys between the ages of 14-16 arrived Jan.25 and shadowed their hosts on their the first school day.
     The students will then attend Bishop Noll through their own individual schedules until their departure on Feb. 22.
     The students arrived at a perfect timing that allows them to experience high school traditions and events. They experienced American events like basketball games, school field trips, and Bishop Noll's winter formal. The students also attended the highly anticipated basketball game with rival, Andrean, which included Bishop Noll's boys soccer state ring ceremony and state banner reveal. While, Bishop Noll's French Club planned field trips downtown Chicago to experience the city.
     Although the program doesn't have official records it has been a part of Bishop Noll for approximately 15 years. The program welcomes students to experience Northwest Indiana and Chicago.
     Mrs. Diane Wilson, French teacher, explains the goal for the program is to expand student's understanding of language and culture.
     She explains, "The goal for both the French and the American [students] is to practice their language skills and get a better understanding of how the world works by seeing it through the eyes of someone from a different country."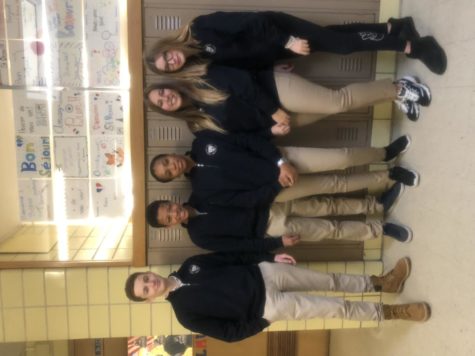 Wilson explains the the program isn't just one sided. Students can travel to France and can study abroad, in France for as long as a semester through the exchange program.